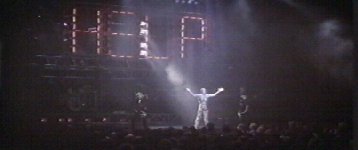 Breaking Glass is a new wave film from 1981.
(not the best film in the world but probably my favourite)
It will play part of a
PUNXPLOITATION Cause of Death: Punk Rock
Ideally it will be twinned with 'next stop nowhere' the punk episode of Quincy.
I will DJ before, after and inbetween films.
Way to start the week.
'Why anyone would want to listen to music that makes you hate, when you can listen to music that makes you love." Quincy