Calling all story tellers and bards, poets and lyricists!
We are looking for all wordsmiths who would be interested in giving readings and performances across the two days of the Zine-o-rama, on the 7th and 8th of February! Slot times are fairly open and a range of styles and subjects are obviously adored! It'll be like a soapbox...speak your speak...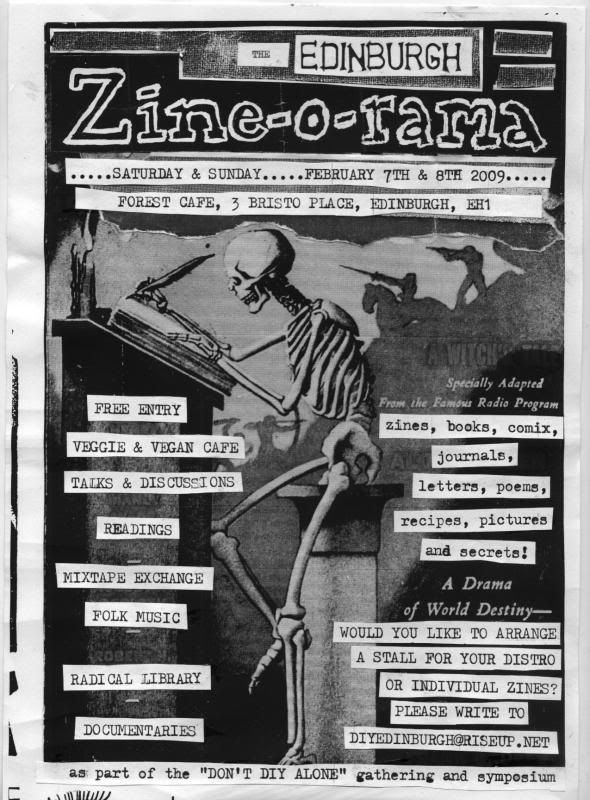 _________________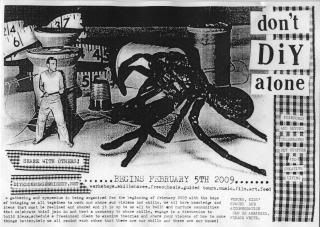 A GATHERING AND SYMPOSIUM CELEBRATING RADICAL DIY CULTURE & CREATIVE LIVING!
EDINBURGH-WIDE, FEBRUARY 5-8th 2009!
DIYEDINBURGH@RISEUP.NET
WOULD YOU LIKE TO ORGANISE AN EVENT?