Hello all!
After talking briefly with Tove yesterday, I thought it was best that I write a short little update here to let everyone know about the progress...or lack of...with the setting up of the Old Hat Books radical library in the front room of the Forest.
Unfortunately, our flush of inspiration and energy came at slightly the wrong time for the library collective as, soon after we made the initial push to sort out our plans and take action, our other commitments have taken us away from the Forest or Edinburgh as a whole. We have little time, energy or opportunity right now to see our plans through, but as soon as we can (for me, personally, after the 12th of May) we will be working hard to realise our dream of the radical library.
We have another fundraising event planned...a wonderful evening of anarcho-folk and revelry at the Bowery on the 24th May. The flier will be below.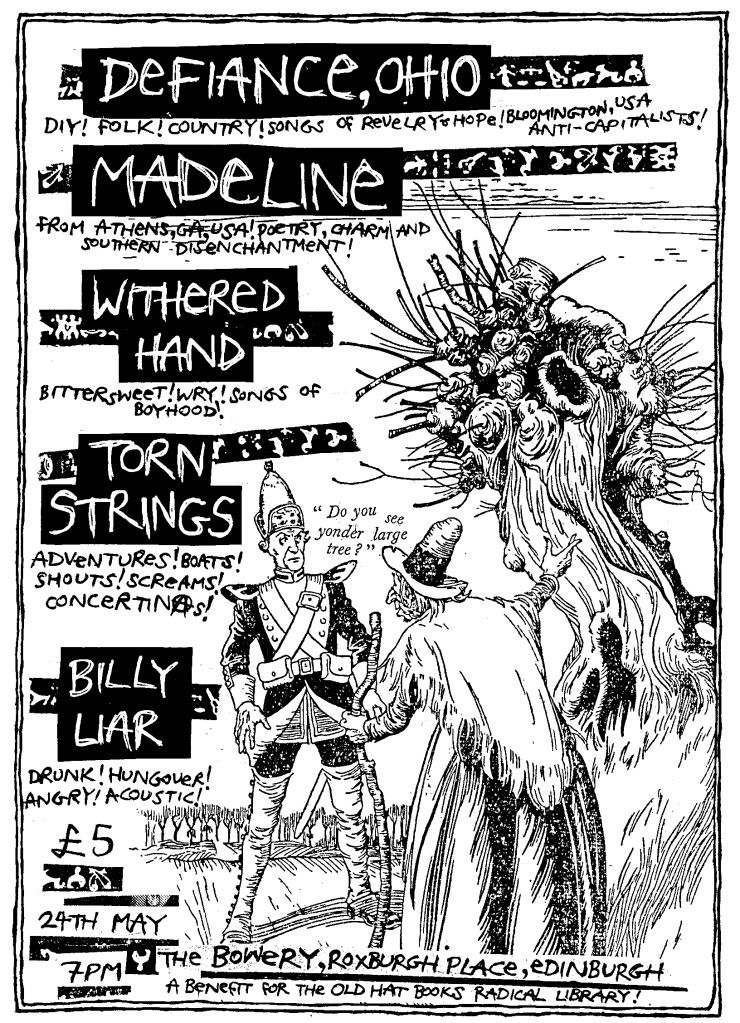 After this we should be able to buy some more books and materials to decorate the library and then an opening party will be announced. There will then be opportunity to explore what the library is about and maybe join our collective.
I apologise on behalf of the group for promising the sorting out of the room and then failing to complete it and leaving our bookcase and paraphernalia around in the Forest. We will have it sorted soon!
Love and wordy-rage,
Joey and the Old Hat Books collective. xxx
_________________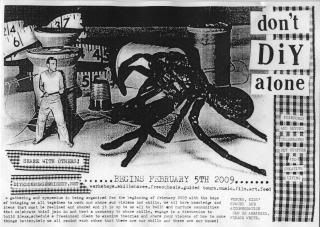 A GATHERING AND SYMPOSIUM CELEBRATING RADICAL DIY CULTURE & CREATIVE LIVING!
EDINBURGH-WIDE, FEBRUARY 5-8th 2009!
DIYEDINBURGH@RISEUP.NET
WOULD YOU LIKE TO ORGANISE AN EVENT?