If we ever bought PCs for the action room again (and I'm not saying we should) maybe we should go for something like the Fit-PC: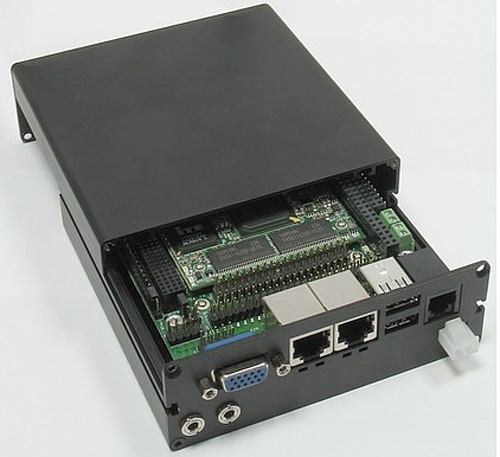 They're tiny desktop PCs. They take up no floor or desk space. You can get brackets for them be that they can be screwed to the back of a monitor, the underside of a desk, etc. Somewhere out of the way where they won't be kicked or spilled on. They won't get moved or stolen because they're screwed in. We won't have problems with people removing the memory, disc drives etc from them because I think it's pretty much all fixed on one board except the hard drive. They use less energy than an energy saving light bulb so we won't need to turn them off. I think they're fanless and silent too, bonus. They are more expensive than a desktop PC of the same spec though, but getting four of them wouldn't cost us any more than we spent on the four black PCs for the action room a while ago. I don't know how long they last, they must come with tiny notebook hard drives that I'm suspicious of, but their hard drives are easy to replace.
On the other hand, given the level of computer breakage in the action room maybe it's not worth spending money on and we should just put donated PCs from SL etc. in there if we get any.